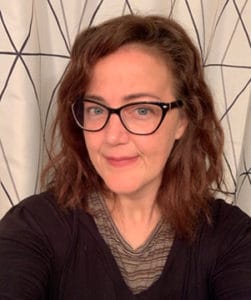 This course discusses the anatomy, physiology and pathology of the female reproductive system and presents an abdominal treatment to promote women's health. How to work safely with pregnant clients is also demonstrated.
Instructor Kelly Fowler is a 19-year bodywork veteran and operates a successful wellness clinic in Will County. She is also a guest lecturer for the Morris Hospital Prenatal Education Program in Grundy County. In addition to being certified in prenatal massage, Kelly has worked with a variety of women's health issues including pre-op breast cancer, menopause and domestic abuse. She has a wide range of teaching experience that includes entry-level, intermediate and advanced classes at local and state levels.
Dates:
Friday, September 10, 2021 from 9:00 a.m. to 5:10 p.m.
Sunday, September 12, 2021 from 9:00 a.m. to 5:10 p.m.
Course Fee:
$372 plus a $25 registration fee (For Soma alumni, we offer a 25% Soma Scholastic Scholarship on all CE courses, and we waive the $25 registration fee. Total cost for Soma alumni is $279)
To register:
Contact Brooke Chothen at bchothen@soma.edu or 312-878-4224