Schedule a Virtual Tour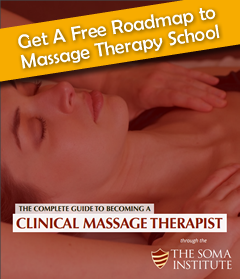 Going back to school is a big decision – one that can change your life – so even if you're not certain yet, it's a good idea to speak with us to get the facts. As a prospective student, one of the best ways to get a true feeling of a school and to see if it is the perfect fit is to visit and ask questions. This is why Soma is proud to offer virtual tours to help you make this important decision.
Virtual Campus Tour
The Soma Institute campus tours are specifically designed to give prospective students and their friends and families an in-depth look at the academics, student life and surroundings that make Soma a standout in the massage world. To schedule a virtual campus tour, call 312-878-4644, or fill out the form below:
---
Yes, I would like to schedule a Virtual Campus Tour.
By filling out this form you agree to the Terms and Conditions.