Start the path to a rewarding career that can help you achieve personal financial stability while helping others improve their health and well-being.
Clinical Massage Therapy
Learn to improve the lives of others with the simple power of human touch by getting an education from the only school in the U.S. offering a diploma in Clinical Massage Therapy.
Health and Wellness Coaching
Join this in-demand field and help others live healthier lives by completing our Health and Wellness Coaching Certificate Program – that is taught entirely online.
"I chose to attend Soma because I saw how passionate the teachers were. I knew that I would be trained properly and be well prepared to be a therapist. I enjoy my classmates, and every day I looked forward to coming."
Alisson Jacobs – Graduate
Why Soma?
82% on-time graduation rate (as reported to the Illinois Board of Education in 2019) and a 96% approval rating from our students
The only school in the U.S. offering a diploma in clinical massage therapy
More than 300 jobs on our job board exclusively for Soma licensed massage therapists (Soma can not guarantee placement)
Community partnerships offering students real-world experience with the Chicago Marathon and Loyola University Athletic Department
Flexible class schedules
Free tutoring and academic support
"When I looked at Soma, I could feel the passion in the educators and the staff. MJ showed me a love for kinesiology that I didn't know I had lol. Best decision I ever made. I've been at LifeSpa in LifeTime Fitness doing clinical and sports massage for almost 8 years and couldn't be happier."
Sara C. – Graduate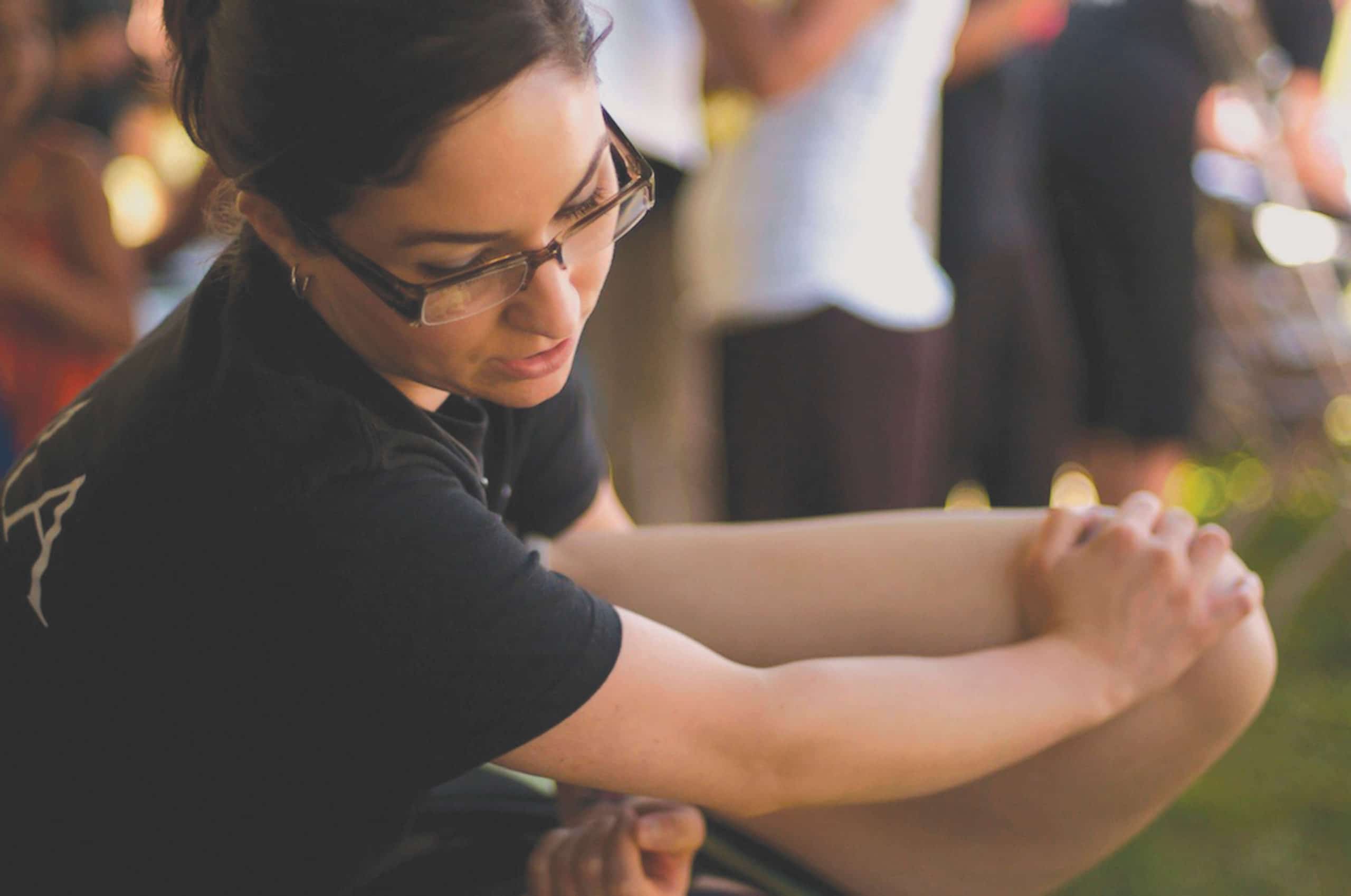 Tour the Campus
Meet with our friendly and knowledgeable advisors, get all your questions answered, and see our inspiring learning environment for yourself.