By Joan Hannant, Founder & CEO of The Soma Institute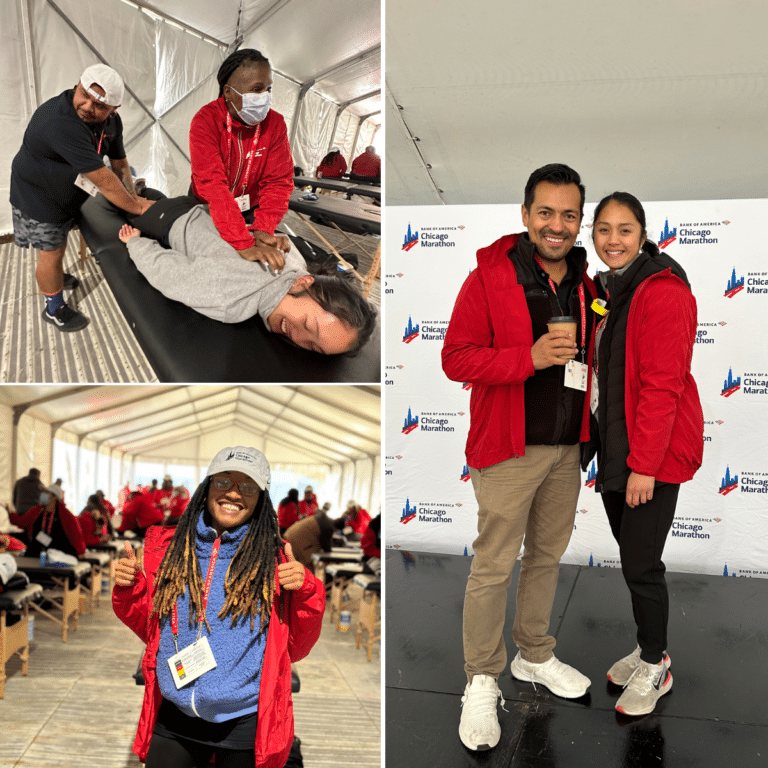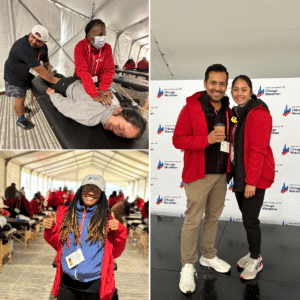 Soma's clinical massage school gains a remarkable highlight each year during the Bank of America Chicago Marathon. As the exclusive massage therapy school provides sports massages to runners, Soma offers students invaluable real-world experience.
Every year there is one part of Soma's clinical massage therapy training that stands out, where students walk away with their heads held high as they exhibit a new sense of confidence. That event is the Bank of America Chicago Marathon.
The marathon is a world-class event, and Soma is proud to be the only massage therapy school providing sports massage to the runners. It's the type of real-world experience we're committed to giving our students. It validates their training and empowers them. The 2023 marathon promises to be no exception.
Marathon day is when our whole community comes together. Soma Program Director Mike Hovi assembles a group of students, alumni, and staff to form our full team.  This year he has put together a team of over 200 students and alumni – a record for Soma.  "I love to witness, says Hovi, "the transformation of a student into a blossoming therapist. Students come back to Soma filled with pride, a new confidence and a great expectation of their future career success".
Clinical Massage Therapy is a powerful tool to treat all sorts of pain and performance issues. At Soma, we place a huge focus on the science of the body so our students truly understand how to assess and help people. The marathon allows them to put those skills to use and see, in real time, how powerful their ability to help really is. Here's to looking forward to this year's race and more stories of success and newfound confidence and validation.