By Joan Hannant, Founder & CEO of The Soma Institute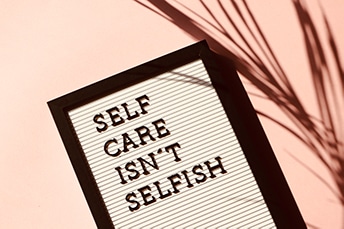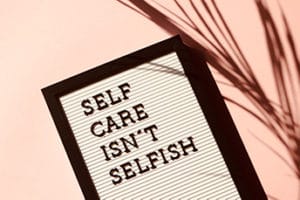 When we decided to launch an online Health and Wellness Coaching Certificate Program at The Soma Institute, we had no idea just how important that decision would be. By all accounts, 2020 has been one of the most challenging years this country has ever seen. COVID-19 has affected each and every one of our lives and pushed us into uncharted territory. Whether it's working from home, unemployment, home schooling or social isolation - the challenges are many. They have a lot of us putting our own well-being on the back burner. The murder of George Floyd has also turned our country's attention to the issues of social justice and systemic racism that can not and should not be pushed aside.

They deserve immediate action. We're living in a challenging and daunting time. And, we all need to take care of ourselves if we want to be our best at caring for and helping others.
The idea to start our Health and Wellness Coaching Certificate Program was born out of the experience of our Clinical Massage Therapy graduates. They were telling us about so many clients they provide massage treatment to who don't follow through on self-care. The clients wanted the massages, but weren't taking care of themselves between massage treatments. Our students enroll at Soma because of a desire to help others. This experience had them yearning to learn more so they could help their clients beyond massage. The Health and Wellness Coaching Certificate Program arms people with the training they need to give clients the support and motivation needed to follow through with self-care and create sustainable change. It's great training to offer on its own and is a valuable addition for our Clinical Massage Therapy Students.
Today, more than ever before, health and wellness coaches are in demand. The industry is projected to grow to $7.85 billion by 2022, and that was before we knew about all the challenges we would face this year and how they would test us physically and mentally. There are so many ways health and wellness coaches can help us improve our health, wellness and happiness. Coaches are trained to not only help clients develop routines and understand the importance of proper nutrition, but also empower clients to tap into their true motivations to help them commit and stick to their plans to achieve their goals.
COVID-19 has accelerated the embrace of technology in our world. Telemedicine has never been more popular or more invested in. Health and wellness coaching is often done virtually. The ability to empower a client to take action to improve their health and well-being through motivation, accountability and a trusting and supportive relationship can all be done with virtual visits. That convenience makes the service even more appealing to clients and is a powerful tool for coaches who just want to help people live their best lives.
Launching this program at Soma came at the perfect time for another reason no one could have predicted when we began making plans months ago. Online programs across the country have seen a boost due to stay-at-home orders and economic uncertainty. Our 15-week Health and Wellness Coaching Certificate Program is taught entirely online and can be taken anywhere in the world. The stay-at-home orders led some people to really evaluate their skillset. Many of those who felt their skills weren't strong enough to switch careers or find a new job used their downtime to learn new things. One recent survey showed 49% of workers are more likely to use online programs to learn based on their experience during the pandemic.
I founded The Soma Institute in 1998 with the goal of making education accessible to everyone and ensuring the skills students learned led to gainful employment. Our online Health and Wellness Coaching Certificate Program helps us continue to fulfill that goal. Everyone should have the option of getting the skills you need to earn a good living without taking on large amounts of debt. Online education and shorter certification programs increase access to education for people who might not be able to afford other options, like a four-year university.
Saying times are tough right now is an understatement. We're working toward major social change and dealing with a pandemic we haven't seen the likes of during our lifetime. But, we are armed with tools and understandings now that we didn't have just a few years ago. Whether on the front lines of social justice protests or trying to work from home and homeschool at the same time - it's important to take care of your health and wellness. It's also okay to ask for help to achieve improved levels of wellness. In fact, research shows that skilled and supportive relationships are critical to learning and change. There are hundreds of trained professionals out there ready and willing to help you. And, there will soon be many more graduating from The Soma Institute who are eager to make a difference.