You've gotten your diploma.  Now what?  There are many options available to you (and more being added all the time).  Whether working in a spa, for a doctor, or starting your own business, there is no lack of choices for moving your career forward.  We've found a great article from the American Massage Therapy Association that highlights some of your options.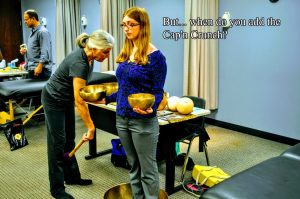 There is no such thing as a standard massage therapy practice. One of the reasons individuals choose this profession is because of the flexibility it offers in terms of work hours, independence, and choice of practice locations and types.
Massage therapists can work full time or part-time. Massage therapists spend additional time on things like scheduling, billing, housekeeping and marketing, to name a few.
Read the rest of the article here.