from rrstar.com
Maria Furgat wants people to know there are options when it comes to treating everything from pain to the common cold.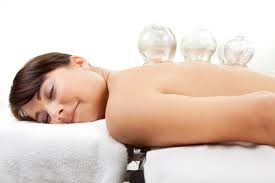 Furgat joined the team at Circles of Wellness, 3626 E. State St., Rockford, a few months back. She specializes in acupuncture, cupping and herbal remedies after earning her bachelor's degree in nutritional counseling and master's degree in Chinese medicine from the Midwest College of Oriental Medicine in Chicago.
"I always say try it," Furgat said. "I'm not saying it's the best thing for everyone, but they need to know there are options out there. You don't have to stick to the same routines."
Read more about Maria here.