"There are lots of physiological benefits to massage therapy, but honestly, clients tell me they just feel a lot better after massage and that's the most important reason they do it," indicates O'Connor, a professional massage therapist herself. "Massage is the one thing that's all about you. It's one hour, out of 720 hours a month that you can truly call your own."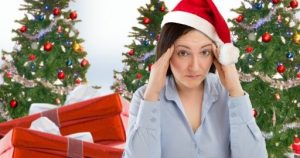 And during the holiday hustle and bustle, those physiological benefits kick in as well. Massage helps to boost circulation and improve your immune system, both of which can help when our bodies are worn down.
Read the rest of the article here.