From Matteson, IL
Currently employed operating semi trucks/combination vehicles hauling freight on interstate deliveries of hospital supplies and rail cross towns
Also a self defense instructor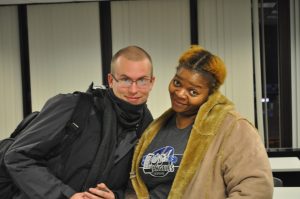 What brought you to massage, and to Soma specifically?
I like doing sports massage and that we get to do sports massage at various events.  I also like that Soma teaches you how to work clinically on people, not just to help them relax.
Do you like having classes in downtown Chicago?
Yes.
Who are your biggest influences?
Daisaku Ikeda (peace builder, Buddhist philosopher, educator and author), Christopher Moore (founded the multiracial, multicultural Chicago Children's Choir at Hyde Park's First Unitarian Church of Chicago), and parents (founded BrigeJet).