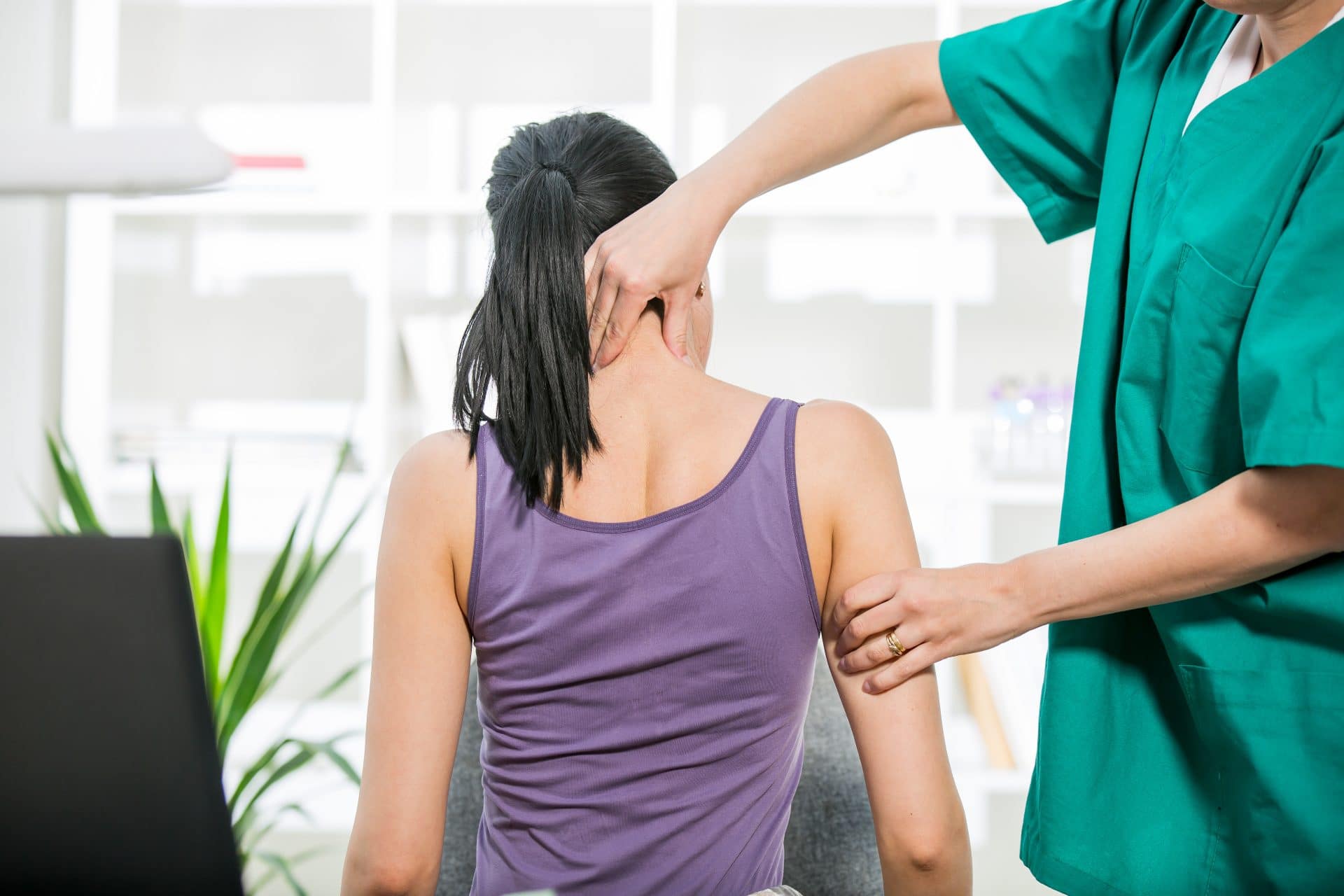 When you hear the term "clinical massage therapist," you might very well think, "Oh, they're a certified masseuse." Not so fast!, Clinical massage therapists do much more than simply give massages to paying customers.
Clinical massage therapists are trained professionals who employ techniques that help heal muscles and the body as a whole. They possess a working knowledge of muscles and therapy that lesser-qualified people who are practicing massage do not. They typically require education beyond a high school diploma in the form of a training program that prepares them for certification, which is required in most states.
Choosing to pursue a career as a clinical massage therapist can open the doors to working in a number of unique employment settings.
Chiropractic Practices
One of the more common settings where clinical massage therapists find work is within chiropractic care settings. The back and spine are two areas of the body that are crucial to one being able to move and live comfortably. Deep tissue massage and myofascial release therapy are two kinds of treatment frequently performed in chiropractic clinics that clinical massage therapists are qualified to perform on patients.
Clinical massage therapy can be a powerful treatment for back ailments of all kinds, and there are many openings available in chiropractic offices across the county.
Sports Therapy Practices
Massage can play an important role in the maintenance of athletes' muscles over the course of a season or career. Clinical massage can improve the circulation and range of motion, not to mention increase muscles' ability to function.
Though the rehabilitation of injuries is one instance in which athletes may seek out clinical massage, it can also help them maintain health and not feel as fatigued in the midst of a competing season. It is also not uncommon for teams to hire clinical massage therapists to work on their athletes to keep them feeling as healthy as they possibly can.
In the similar vein of physical health and athletic wellness, clinical massage therapists can also find themselves employed at recreational facilities such as gyms and health clubs.
Medical Offices
Another setting in which clinical massage therapists are employed is medical offices and facilities. Clinical massage therapy is sometimes referred to as medical massage because, in some instances, patients are prescribed by their doctors to visit them. It might be, as mentioned earlier, part of a rehabilitation treatment for some sort of injury, though clinical massage therapy is also used to relieve pain among people who are experiencing bodily discomfort from chronic conditions or other various causes.
Private Practices and Salons/Spas
Another route for employment for clinical massage therapists who are just starting out is to work in private clinical massage therapy settings. Very rarely does a clinical massage therapist who opens their own practice run their practice and serve all of their clients by performing all of the clinical massage therapy by his or herself. This presents an opportunity for newly minted licensed massage therapists to hone their skills under someone who has been around the block. Alternatively, ambitious clinical massage therapists can attempt to open their own private practices.
Salons and spas also offer clinical massage therapy services and need licensed therapists to perform the therapy on their clientele. This also presents opportunities to clinical massage therapists who are seeking work.
Recap
The potential landing spots for clinical massage therapists are numerous and span a healthy spectrum of choices. That much is obvious. What might not be as obvious is the flexibility afforded to clinical massage therapists with a substantial number of part-time openings available. Holding multiple jobs in different settings can allow a clinical massage therapist to diversify their skills and experiences and ultimately help them learn the setting in which they would most like to work.
If, after reading this, you've made the decision that working as a clinical massage therapist is for you, you'll need to find a training program that meets your needs. Once you've figured that out, you can be on your way to beginning your clinical massage therapy education and eventually be licensed in the state where you wish to work.
Commence Your Clinical Massage Therapy Career at Soma
If you live in the Chicagoland area and are looking to start a career in clinical massage therapy, the Soma Institute might be the perfect fit for you.
At the Soma Institute, students learn clinical message therapy from experienced faculty who are well versed in the practice. The Soma Institute is dedicated to providing its students with the personal attention they need to master the art of clinical massage therapy.
The Soma Institute offers its Clinical Massage Therapy Diploma Program in a couple of different scheduling options to best accommodate prospective students. By attending classes two days per week, students can complete the program in 11 months. The alternative is attending classes on one weeknight and Saturday each week, which takes 15 months to complete.
The Soma Institute is proud to offer unique internship options to its students. Students have the opportunity to intern at the school's on-campus clinic, gaining meaningful experience under the watch of experienced supervisors. The other variety of internship the Soma Institute offers allows students to perform sports massage on NCAA Division I athletes at Loyola University Chicago.
The Soma Institute's job board is a valuable resource for graduates and graduates-to-be, listing plentiful employment opportunities in clinical massage throughout the Chicagoland area and beyond in a variety of different settings. Students can browse openings in settings such as those discussed in this post and more!
Financial aid is available for those who are eligible. The Soma Institute also offers free tutoring services to its students.
Learn more about the Soma Institute and its programs or to schedule a campus tour by visiting https://soma.edu/ today.