By Joan Hannant, Founder & CEO of The Soma Institute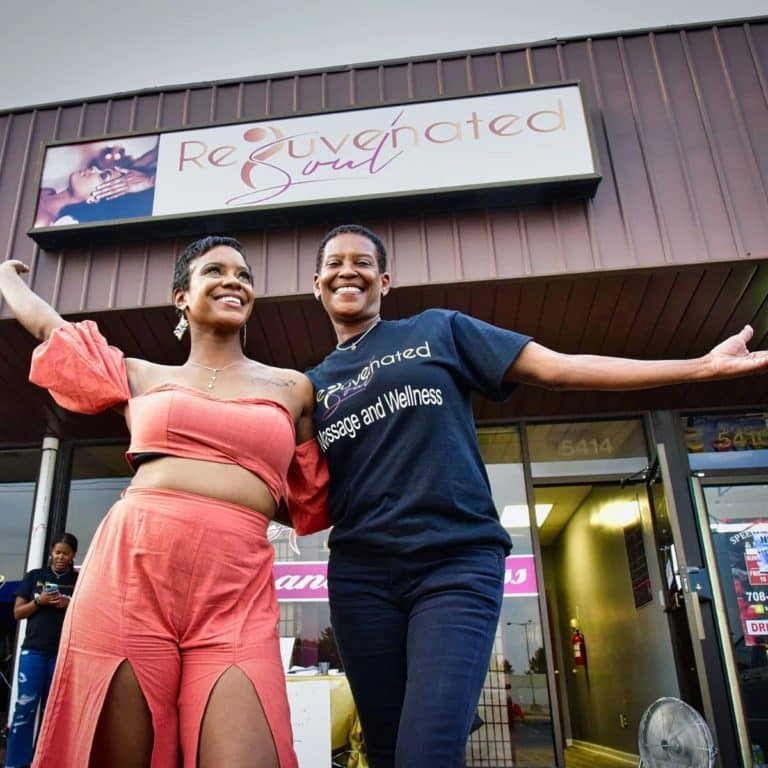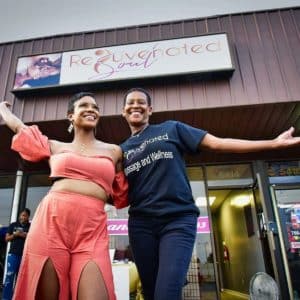 There is an amazing feeling of liberation and control that comes with running your own business and being your own boss. Don't get me wrong, it's hard work. But it's also one of the most common reasons students join our Clinical Massage Therapy Diploma Program: They have a goal of starting their own business. Year after year, our graduates prove that the massage industry is ripe for entrepreneurs, and a Soma education is the launching point.
Soma graduate Aja Cavin has one of the many amazing entrepreneurial stories we've seen. She graduated from our Clinical Massage Therapy Diploma Program in 2019 and took jobs at a gym and country club in that first year, but she continued to dream of starting her own business. When the pandemic hit, she went for it. She started serving clients on her own, and suddenly her phone didn't stop ringing.
Aja's situation is evidence of the growing demand we're seeing in the field. People are placing a newfound priority on health and wellness, and for many, clinical massage is a big part of that. Between 2020 and 2030, the Bureau of Labor Statistics expects 32% growth of employment in the massage industry.
When Aja's phone kept ringing, she kept thinking big. She put together a team of massage therapists, even hiring other Soma graduates, and began sending them out to help clients all over Chicagoland. The beauty of massage therapy is that many of our graduates start their businesses just like Aja did, by traveling to clients. Massage offers a welcoming path into entrepreneurship because of the low business startup costs and because you don't need a brick-and-mortar location. In fact, 77% of massage therapists work independently, without partners, according to the American Massage Therapy Association.
Soma graduates have successfully become entrepreneurs in many ways, whether opening their own clinic, serving a small list of clients part-time or running a business on the side in addition to working for another employer. Eric Ridings attended Soma in 2017. He owns a personal training business. He says adding clinical massage to his offerings launched his business to a new level. Erin Donnelly graduated from Soma in 2001 and worked for several employers before launching her own business in California and building up a base of loyal clients. Nestor Battung is a Soma graduate who started his business to help athletes and travel around the world.
Aja's business has now grown from one that did home visits to opening a physical location. Rejuvenated Soul Massage and Wellness became a quick success, and Aja says her business is already outgrowing that first brick-and-mortar location. Her business is doing so well she was just featured on the cover of a local magazine.
For anyone with massage therapy entrepreneurial dreams, the time is right. Spa industry revenue climbed 50% to $18.1 billion in 2021.
Whether you are looking at the statistics or hearing stories from successful Soma graduates, it all paints the same bright picture. Clinical massage therapy is an industry full of opportunity for those who want to start their own business. An education and diploma from The Soma Institute has been a first step and successful launching point for many, and with a little hard work, you can be next. Enroll in our next class today.