By Dee Smith, Instructor at The Soma Institute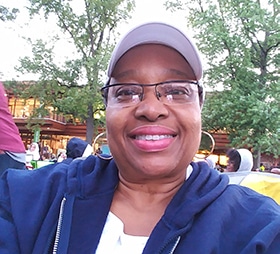 Nationwide, there is a new trend toward career changes. It's a new phenomenon to the rest of the world, but one I know well and one we see play out over and over again at Soma. It's also my story.
I'm a practicing clinical massage therapist and an instructor at The Soma Institute. Massage is my passion, but this industry was not always in my plans.

For nearly 40 years, I was a project manager for a phone company, and I traveled a lot. It was a great career for decades, but as my parents aged, I wanted to be home more and realized I could not keep traveling so much. I wanted a new career that offered flexibility and good pay.
Because of this pandemic, many people across the country are looking for the same things. A recent study showed nearly 1 in 3 workers under 40 have considered changing careers during the pandemic. Another study showed that 19% of unemployed workers aren't currently applying for new jobs because they are pursuing education or training for a new career.
When I wanted something new, I found Soma, and it changed my life. I was drawn to clinical massage therapy because of the opportunity it presents to help people. As a project manager, I have a different mindset. I need to see the process and the plan. Soma's emphasis on the clinical aspect of massage and the true quality of education provided were huge draws for me. I wanted to go to a school that would allow me to work anywhere I wanted after graduation, and I knew Soma was that school. It quickly became clear that I made the right choice.
The instructors I had were instrumental in helping me become the massage therapist I am today. Going back to school at 55 years old was a challenge. Learning a subject like anatomy was totally foreign to me, and I was also learning how to become a student again. It had been decades since I had to study! My instructors got me through it. The care they showed and their desire to walk with me through every step of the educational journey helped me to not only survive, but thrive.
I graduated in 2012 and jumped right into my career. I'm still practicing today and am proud to have been given three therapist of the year awards by my employer. I love this career! But during that first year practicing massage, I continued to think about my instructors and what they did for me. When the opportunity presented itself to return to Soma as an instructor, I jumped at the chance.
I've been teaching at Soma for almost as long as I've been practicing massage. Because of my experience, going back to school at 55, I know firsthand school isn't easy for everyone. I love being able to help people through the journey here at Soma. And I'm not alone. I can honestly say all of our instructors are as caring and passionate as they are knowledgeable. The support system we have in place for students is unrivaled. We have the expertise and resources to help students with anything and everything they need both during school and after graduation. And I know firsthand how important that is. Switching careers or trying something new can be overwhelming at first. I've been there. But my experience gives me a unique perspective. I can talk to our students about how life-changing a Soma education can be. I can encourage them and let them know if they give it their all and go for it, it will be worth it. I look at all of our students as if they're my children. They know how much I care. Some even call me "Mama Dee" or "Auntie."
The bottom line is that the clinical massage therapy profession is full of opportunity, and the instructors at Soma want nothing more than to help our students chase their dreams and seize what's out there for them. I know how it's changed my life, and I'm passionate about helping our students achieve the same purpose and joy in their careers.