By Joan Hannant, Founder & CEO of The Soma Institute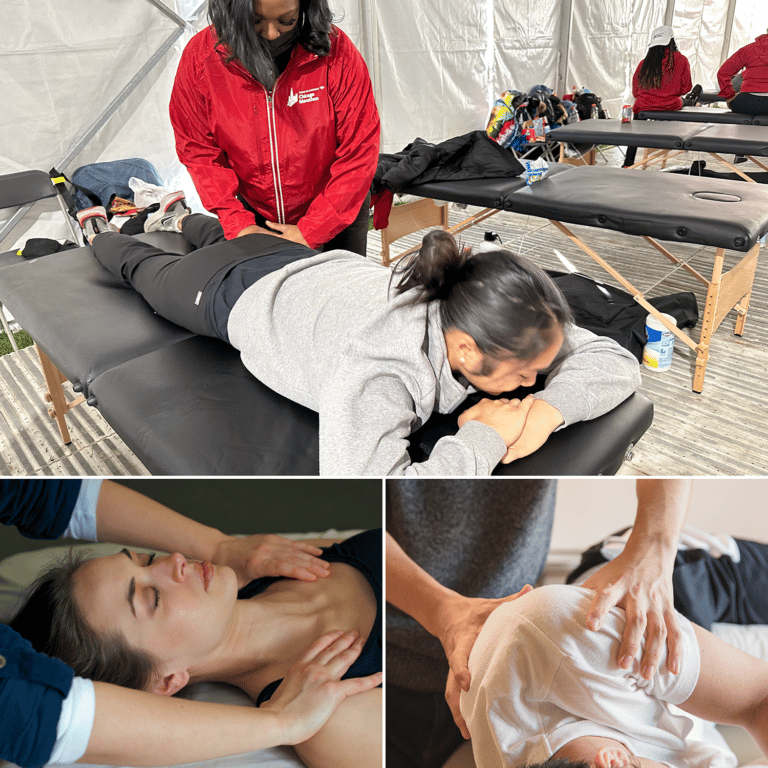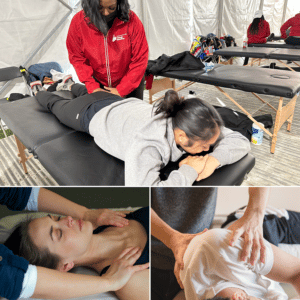 These days, it's hard for me to keep up with all the graduates of The Soma Institute. So many are doing amazing things to help others. As they've moved around the country and around the world, each graduate has taken a different path. I often get asked, and our admissions team will get asked, what can I do after graduating with a clinical massage therapy diploma? The short answer: almost anything you want. From sports massage to relaxation massage, hotels to hospitals, senior living facilities to gyms and everything in between, clinical massage therapists are more in demand than ever as new opportunities open up in the booming health and wellness industry.
Where To Start?
A common misconception I hear is that clinical massage therapists don't work in spas. A quick look at the Soma Job Board shows that isn't true at all. There are ample opportunities in spas if that's what you're looking for. But the choices don't stop there. Our students learn different techniques, opening the door for them to choose a job and industry that fits their lifestyle.
Healthcare
Clinical massage therapists hold a unique set of skills and tools. The massages they give are all about analysis and clinical technique. Because our graduates are trained this way, they're in demand across the healthcare industry to assist in helping with aches, pains, injuries and more.
One of the most common areas where I see our graduates heading is chiropractic offices. So many of our graduates go on to thrive in these roles. While you'll take the basic science classes during your time at Soma, we also prepare you for Swedish massage, trigger point therapy, prenatal massage, neuromuscular techniques, hydrotherapy and sports massage. All these come into play in chiropractic offices as you treat clients. One of our recent graduates, Angela Fieder, spent years trying to find the right path in the medical field. She knew medical school wasn't the right fit for her, but she found her place at Soma. Since graduating and getting her license, Fieder is now working part-time at a chiropractic office, making her own hours. She says it's rewarding choosing her own schedule and be able to help others.
Program Instructor Jill Leary recently earned a new title in addition to teaching Soma students. She's working at Rush University Medical Center offering oncology massage. For cancer patients, massage can relieve nausea, reduce stress and anxiety and improve overall quality of life while going through treatment.
Another option in the healthcare space is senior living facilities. Recent graduate Naomi Wordlaw is splitting her time practicing massage in one of these communities and a gym. Wordlaw completed our program in 2020 but with MBLEx centers shut down due to the pandemic, she didn't get her license until 2021. It didn't stop her from pursuing her dream though. Wordlaw loves the flexibility of using different techniques in the two positions, giving her free range to help her clients in the way that best fits their needs.
Spas and Resorts
Spas are expanding their offerings and looking to make themselves stand out. While learning the clinical approach to massage, our students learn to treat and rehabilitate injuries and ailments at the source, while reducing stress and promoting overall well-being. 2007 Soma graduate Keyona Jackson has worked in different roles for the last 15 years but finally found her calling at lillieAnn's Massage Therapy Spa. Jackson is now running the business, which offers therapeutic massage and injury treatment, but she says the main goal is to, "help people maintain their lifestyles."
Think about your last vacation. Did you stay at a hotel or resort with a spa? As you take a break from your everyday life, you may be looking to relax and unwind. Melissa Chmielewski is a Soma grad helping people do exactly that. She's worked at The Peninsula Chicago for the last 15 years.
Sports Massage
There's no shortage of students who start at Soma hoping to pursue their dream of working in sports massage. They learn from some of the best - Program Director Mike Hovi worked with athletes during the Olympic Games in Athens and Salt Lake City. Today, he leads groups of students and graduates that volunteer each year during the Chicago Marathon and groups of students that help Division I athletes at Loyola University.
Jessica Labunski has done just that. A 2014 Soma graduate, she has been working with the Chicago White Sox since 2016 and the Chicago Bulls since 2017.
Eric Ridings came to Soma with a well-established career in the golf industry, but was looking for something more to help his clients with mobility issues. His training at Soma allows him to offer athletes strength, functional and mobility training. Ridings says his one-stop-shop means his clients, "don't have to waste time going to different doctors for treatment." He's since opened his own business, a path many of our graduates choose, putting him in control of his future and his career.
Choose Your Own Adventure
As I hear stories of all the amazing work our graduates are doing and listen to the plans our current students are making, it reminds me why I opened The Soma Institute in the first place: to help others. As our society continues to prioritize health and wellness in our lives, the opportunities for our clinical massage therapy graduates will continue to expand.