By Joan Hannant, Founder & CEO of The Soma Institute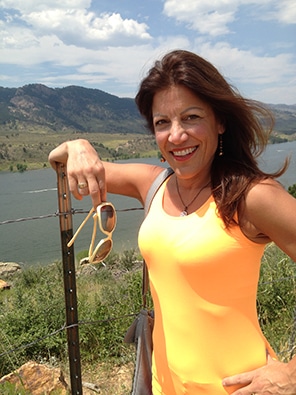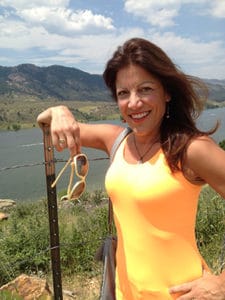 In the midst of today's challenges, it's hard to take any time to sit back and reflect. The future occupies us. I know I'm often busy thinking ahead to things like how I can continue providing the best education possible for our students or how to make sure I'm reaching prospective students who could thrive with a Soma education. Life moves quickly. But, I've learned over the years how important it is to make time to step back and take a look at where you've been and how far you've come. For me, those moments inevitably bring me to thoughts of the amazing successes of our students. Many of our graduates have become the first in their family to own and operate their own business. We've helped countless Veterans launch successful careers. Many of our students have overcome tremendous obstacles in the supportive environment at Soma and gone on to successful careers. These are dreams realized - dreams launched at Soma - and it's a powerful thing to think about. It drives me and guides me every day.

Penny Chelios is one of those students. Penny came to Soma in 2007 when she was 42 years old. She suffered from chronic pain which led to a lot of tears and had her angry all the time. Penny was in so much pain, she didn't think she could ever be a Clinical Massage Therapist. She came to Soma in hopes that going through our program would help her learn more about chronic pain. She was determined to find a school that could help her get well.
Penny tells this story about the day she came to visit our campus. "I'll never forget it. When I was taking a tour they said, 'If you think you're just going to come here, put some lotion and oil on people and get a tip, think again. This is going to be hard work. If you aren't prepared to work hard and study, you won't succeed.' I immediately signed up."
Penny's story is unique, and that's what I love about our students. They all have such unique stories and reasons for coming to Soma. What Penny shares in common with a lot of other students though, is that Soma launched her dreams.
A year after graduating, Penny still wasn't considering a job in massage therapy, but was grateful for all she'd learned about chronic pain and the human body. That's when one of our career counselors gave her a call because he'd heard about a job, a high-profile client looking for a massage at a private club near where Penny lived. She decided to give it a shot and got rave reviews. A few months later, the club asked her back to do massages for 4 guests that had requested them. She received great reviews again. Within one year, Penny decided to give massage therapy a shot as a new career. She was soon working full time at the club.
Penny is motivated. Now that she was diving into this new career, she began working to develop her own massage methodology for cumulative daily gains - the floor method. Soon, she was working on her own. She rented space in a private gym, then rented a room at a medical facility. Last year, in the same medical facility, Penny opened up her own clinic where she proudly practices the Chelios Method. Penny says her methods "unbind fibers and deep-clean whole body bad buildup" to resolve chronic pain. She calls this Whole Body Fascia Rescue by way of proprietary Surripulation® Massage. She also teaches clients how to self-care Surripulate® safely and effectively on a floor.
Penny has personally been pain free for 8 years and says her practice is thriving. In fact, Penny recently reached out to us because she's hiring and looking for Soma-educated therapists who might be a fit. We asked her, in light of all she's been through and where she is now, what The Soma Institute meant to her. Her answer inspired me. "Soma has been a big, big benefit to my well-being in life and my career. Soma changed everything for me. I owe a lot to the fact they were there at a time when I was in need."
Penny's story is a dream realized, and I'm honored Soma played a part in it. We have a lot of stories like Penny's. When I take the time to step back and reflect on those stories, it motivates me to do the absolute best we can for the next generation of students and the generation after them. Many dreams are launched here, and I can't wait to see how our students continue to inspire me in the future.