Over the years we've had several personal trainers come through our doors hoping to expand their practices with a new set of skills.  It seems like a winning combination to us, too.  Help your clients grow new muscle tissue and then help your clients relax said muscle tissue.
We asked Cody Pooler, a recent Soma graduate as well as personal trainer, to speak about linking to two professions together.
What brought you to personal training?
I started training when I was 13 and truly enjoyed lifting and the self competition it brought. I trained in a makeshift gym at my coach's house and I wanted to recreate what he had given me when I was so young.
What's your hometown?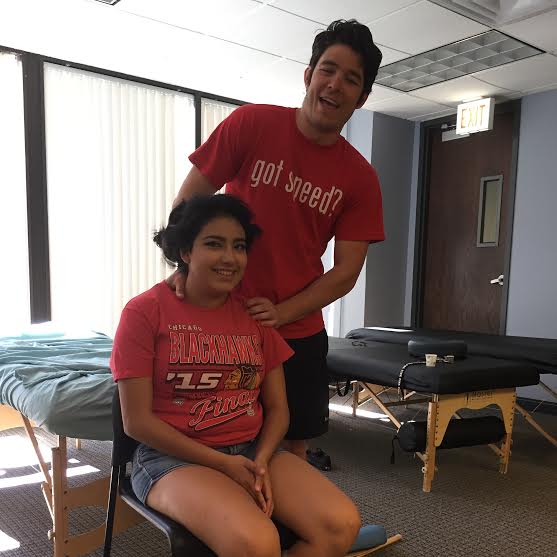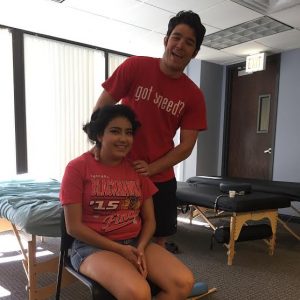 I'm from Downers Grove, Illinois.
What other schooling did you receive?
I received an associate's degree in Liberal Art and Sciences from Triton College. As a trainer I learned from my mentor and did a lot of the learning on my own.
What brought you to massage?
I practiced Activation, a technique by Douglas Heel, and implemented my own type o
f muscle manipulation into training and recovery sessions and thought it would be a good idea to learn more and start to charge people for my services!
Have you been able to blend the two into your practice, or do you plan on doing so?
I try to blend some type of activation/muscle manipulation into every training session
And what are your career goals?
An end goal for me is to be a strength and conditioning coach and massage therapist for a professional sports team.
Do you think your goals are more achievable after attending Soma?
After attending Soma I feel much more confident in knowing the ins and outs of the body. With this confidence, obtaining that goal has become much easier. Soma prepared me for a life long career in the massage business and I would recommend it to anyone who is in the health industry.