By Joan Hannant, Founder & CEO of The Soma Institute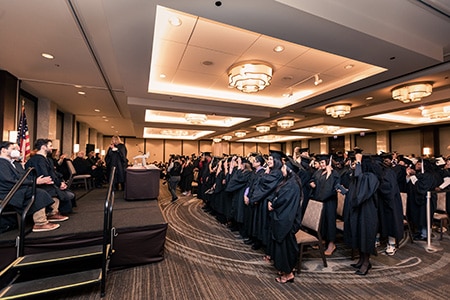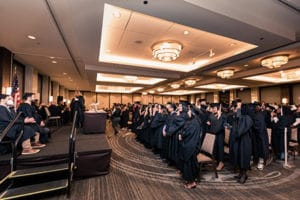 If you've read any of my blogs or been around me for any period of time, you've probably heard me say it before; I love watching people change their lives for the better. Their stories are powerful and almost always inspiring. It's why I love my job!
The Soma Institute is a haven for people who have decided, for one reason or another, they want a change in life. At Soma, many of our students want work that feels more meaningful. They want a job where they can help people. Others may be here because they are taking the first step to financial freedom. They want a job that can pay them more money to take care of their family. Some may be taking the first step to running their own business.  A lot of our students also want the flexibility that a career as a massage therapist or health and wellness coach offers.
Whatever their reason for enrolling, the success stories of our graduates are amazing. They bring a smile to my face and brighten my day. I hope they do the same for you.
Clinical Massage Therapy
Eric Ridings is a personal trainer who attended Soma in 2017 because he was looking to help his clients with flexibility. Eric says attending Soma has catapulted his business, Mobility Works, to a new level. Now, he's able to offer massage therapy in addition to golf mobility and functional training classes, all helping to prevent injuries. Eric says the extra training has allowed him to become a "one-stop-shop" for many clients.
Marion Perdue graduated from our Clinical Massage Therapy Diploma Program in 2022. Marion was a caregiver but lost her job during the pandemic. She was searching for a career where she could continue to help others and came across massage therapy. Marion is the first member of her family to complete high school and graduate from college! She hopes to one day open her own business.
Kellee Johnson is a teacher with Chicago Public Schools. She says she's always had a passion for massage and registered for Soma's Clinical Massage Therapy Diploma Program in 2020 after seeing a social media post. Kellee graduated in 2021 and one day hopes to open her own business where massage therapists can collaborate together.
Erin Donnelly graduated in 2001. After graduation, Erin worked as a massage therapist in Chicago, Las Vegas and Reno, Nevada and now runs Tahoe Clinical Massage and Bodywork in South Lake Tahoe, California. Erin took 4 years off to work with a service dog who alerts her when she is going to have a cardiac episode due to a genetic condition, and she says many of her clients waited for her to start working again, refusing to go anywhere else. She credits that to the education she received at Soma.
As a single mom, Nicole Bernas enrolled at Soma because the flexible schedule allowed her to attend classes while still working and taking care of her children. Graduating from the Clinical Massage Therapy Diploma Program hasn't only given Nicole a career, it helped her during family health issues. At two different points when her dad was having problems, the skills she learned at Soma allowed her to understand what was happening in his body so she could make the right health decisions for him. She's also used her skills to help her father-in-law with physical therapy and to serve clients out of her home.
Health and Wellness Coaching
Tannis Isaacs says the birth of her son 6 years ago motivated her to seek out ways to take better care of herself. She started her own business doing meal planning and catering but wanted to expand how she was helping herself and others. She saw an ad for Soma and decided to enroll in our Health and Wellness Coaching Certificate Program. Since graduating, she's added health and wellness coaching to her business. Tannis is passionate about empowering her clients to realize their true selves.
Kelly Schilling spent a decade in the dental field but was looking for a different path where she could help herself and others heal. Kelly says our Health and Wellness Coaching Certificate Program helped her to open up and let her guard down with others, and she realized she wanted to help other women. Kelly is now going back to school to become a fitness trainer with the hopes of one day opening her own training and coaching business.
Terry Dodd thought he wanted to be a radio deejay, but after years at different schools and internships, he realized the path wasn't right for him, and he enrolled in our program. There were several times throughout training that Terry said he wanted to give up but two of our instructors helped him to push through. He graduated as the first Health and Wellness Coach in his family! He hopes to open his own business someday and to continue helping people, one client at a time.
Niashani Washington left a job in the corporate world to pursue a career where she can help others every day. She graduated from Soma with a degree in Clinical Massage Therapy and loved us so much she couldn't stay away! She came back to earn a Health and Wellness Coaching Certificate. She started her own wellness business to help people who have lost their sense of purpose in life. She's also back at Soma as an instructor in our Health and Wellness Coaching Certificate Program.
Pam Johnson is another health and wellness coaching student turned instructor. Prior to finding Soma, Pam worked in corporate America for close to 20 years. She's taking her past experiences and using them to help others who struggle with their health and wellbeing. Pam loves teaching people about alternative care and how to avoid stressors that are damaging to the body.
When the pandemic hit, Charlotte Street wanted to help. She enrolled at Soma because she had a goal of helping businesses, as well as kids and their parents, with all the stress and anxiety so many were feeling. As a single parent, she also raised 4 children on her own and wanted to add more to their lives and help them learn to manage anxiety and stress levels. Charlotte now works to help people bring balance through proper nutrition, fitness and focus.
These are just a fraction of the amazing stories I get to witness every day at Soma. I hope they are as inspiring to you as they are to me. What steps are you taking to pursue your dream?