By Katie Tafel, Health and Wellness Coaching Program Director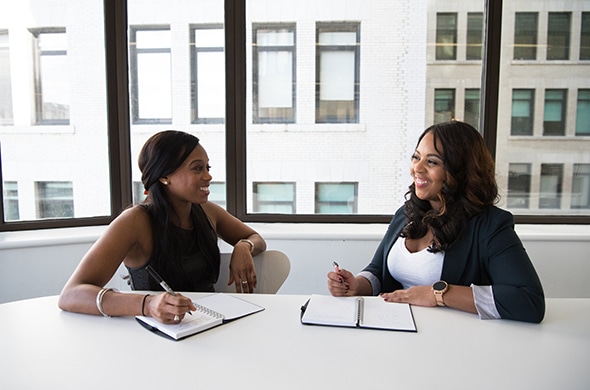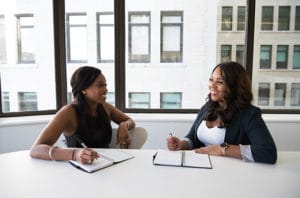 We started our Health and Wellness Coaching Certificate Program because we wanted to find more ways to do what we love: train people who want to help others. Since we launched the program, the demand for health and wellness coaches has exponentially increased. We're living through a pandemic, and it's forced many people to truly look inward and prioritize taking care of themselves. That's where our graduates thrive.
There is one question I get more than any other when I tell people about our program. They ask, "What is a Health and Wellness Coach?" It's the kind of thing most people understand in theory, but they have questions about what a coach really does day-to-day. And they have questions about how we train them at The Soma Institute.
As a population, we're living in a chronically stressed state. There are many challenges that come with that. A lot of people see the issue and understand it, but they don't know what to do about it. That's where health and wellness coaches can help.
Instructor Pamela Johnson puts it this way: "We partner with clients to help them create a path forward in health and wellness. It's a vision of where they'd like to be when their current state isn't there yet."
Another one of our amazing instructors, Monique Costello, says, "We help people break down their goals into small, achievable tasks. Clients often have grand visions like huge weight loss. But it's about making small, long-term lifestyle changes that will stick."
Our graduates who are practicing in the field say so many of their adult clients are struggling with the amount of stress in their life, often feeling overwhelmed and underwater - anxious and sad. And it's not just adults who are suffering. The surgeon general has declared a youth mental health crisis. Those are some of the reasons the field of health and wellness coaching is growing so quickly.
Our goal at Soma is to prepare our students to be the best coaches in the business after they graduate. Our course work is spread into 6 modules where we train on everything from motivational techniques to goal setting, weight loss, nutrition and meal planning, chronic disease and how to work in conjunction with other health providers. Our nationally accredited program is virtual, so students anywhere in the U.S. can join. The classes are live which allows for real-time question and answer. Our students also get real-world experience by coaching each other during class hours and get live feedback on that coaching performance from our instructors. It leads to incredible bonds between our students and prepares them to feel comfortable and confident giving advice as they hit the ground running after graduation.
We train our students to listen without judgement. Empathy is an important part of the job. Good coaches must see things from the client's perspective. We teach them how to ask the right questions and build solid relationships. Once you build a relationship on trust, you can get to the root of the issue a client is experiencing and help them work through it.
Soma students learn a wide range of skills, and some go on to specialize in certain areas of health and wellness coaching after graduation. Coaches help clients with everything from mindfulness and stress-reducing activities to the ability to properly read food labels and understand what sugar does to the body.
Our coaches graduate from our program with the skills they need to immediately begin helping clients. But, most of them experience a personal transformation first. Costello told me, "On day one, I tell our students you have to go through your own transformation to become a coach. It involves a lot of hard work and self work."
A recent graduate said this course has improved her relationships with her family and friends. What she learned about how to listen, be empathetic and hold space for someone has been life-changing.
That is why we are here, and that is why we offer this Health and Wellness Coaching Certificate Program. Our purpose is to train students so they can help other people to move forward and realize their potential. If that sounds appealing to you, we encourage you to learn more about our program.