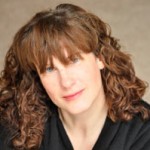 New Leaf is exactly that for Owner and Lead Therapist Beth Mingledorff. After a 20+ year career in the entertainment lighting industry, Beth realized that the prolonged stress of a fast-paced, demanding work environment had taken an unacceptable toll on her personal life and relationships. It was clear that she needed a change that would bring her back in touch with her compassionate and nurturing nature, long suppressed by the need to "get the job done". It didn't take long to decide that massage therapy was the ideal path for her.
Beth attended The Soma Institute, where she graduated from the Clinical Massage Therapy Program top of her class. She now devotes her considerable skill to helping others take control of their health and wellness. Beth has worked with athletes, chiropractic patients and spa clients and prides herself on utilizing the ideal combination of compassionate touch and therapeutic technique to address the needs of each individual client.
Beth is nationally certified by the NCBTMB, a Certified Member of ABMP and will soon graduate from Soma's Master Clinical Massage Therapy Program.
"Attending The Soma Institute not only provided me with a new career, but a completely new, empowering and fulfilling approach to life."