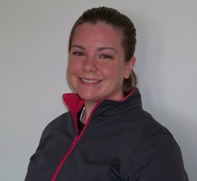 "I always receive positive compliments from my clients about the quality of my treatments. I feel that without Soma this would not have been possible."
Brief Bio:
Since leaving Soma, Corinne has always looked to work in a clinical setting.She is now working at Cherry Hill Massage, a massage clinic in Columbia, and has found this to be the perfect environment. Corinne also works with the University of Missouri as the Clinical Massage Therapist for their Women's Swim Team and will accompany them to competitions all over the United States.
In Her Words:
"I believe that Soma has given me the tools that I needed to make me the best therapist possible. What I like best is that at the end of my work day I can go home and know I helped improve someone's health."
Career Obstacles:
"The largest obstacle occurred when I first started out as a Clinical Massage Therapist. A lot of the people I came across did not really see massage as part of the healing arts profession. That has really changed though over the years and the profession has grown to become a recognized part of the healing process."