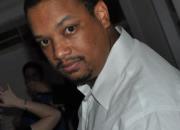 How has Soma helped your career?
Soma helped my career by giving me the training that I needed to put me in a position to succeed. The teachers and staff support that I received kept me encouraged even when I had a rough period. They were always there to push me forward and be there when I needed them.
What have you enjoyed about your career?
What I've really enjoyed most of all is helping people feel better once they get off the massage table. People have come to me feeling terrible, in pain, stressed, bad days, bad weeks and for that brief time, they can take their minds off of those things and feel better. I truly love what I do and I thank Soma for giving me the knowledge and training to be able to provide this service for people.
What challenges have you faced in your career?
Being a male in this business is tough, but I keep my head up and keep pushing forward. There is also dealing with the publics' perception what I do. It's an uphill battle, but once they see what I do and how I can educate them about the benefits of massage, their whole perspective changes and the healing can begin.