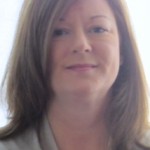 How has Soma helped your career?
Soma has given me the best quality education available, which is highly recognized by employers. Having talked to other therapists from different schools, their curriculum does not compare to Soma's. Soma has a higher educational quality and a better focus on the conditions that I see in clients every day. Soma's focus on technique and conditions has helped me set myself apart from other therapists. The staff at Soma is first class; they make sure you understand what was taught and that there is always help around if you need it. This support continues after you graduate the program.
What have you enjoyed about your career?
After working in an office setting for the last 20 years, I wanted a career change and I knew I wanted to help people in some way to help relieve their pain and stress. What I enjoy most about my career is the sincere appreciation people show me when I help them with their pain and stress. This often piques their curiosity to learn what they can do to make their condition better. This inspires me to learn more so I can benefit more clients.
What challenges did you have to overcome during your career?
Spontaneity! Being prepared to deliver at a moments' notice, is something that I had lost in the office environment, where you have a schedule for everything. What I didn't realize was that I could function in this less structured massage therapy environment very well, if I was efficiently prepared.