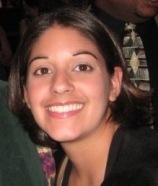 How has Soma helped your career?
Soma has helped me by giving me the foundational knowledge of massage necessary to succeed as a massage therapist. I still have so much to learn through continuing education, but Soma's purpose was to help me launch my career as a massage therapist, and in that they have succeeded! In talking with my colleagues who were educated elsewhere, I quickly realized that the level of detail taught in palpation, anatomy, physiology, and kinesiology far outweighs others. Additionally, the externship experience at Northwestern is something very unique to Soma.
What have you enjoyed about you career?
I've most enjoyed connecting with my clients and knowing I've bettered their lives, if only for an hour that day. Some clients become repeat clients and as their therapist I am able to work with them long term and help make a lasting impact. But even if I only see a client once, I am still able to positively impact them through massage and providing information about keeping their muscles and body healthy. It doesn't matter if I see them once or often, you have a chance to connect with each and every client!
What challenges did you have to overcome during your career?
One of the hardest things to overcome is the variances in workplace environments. I worked for a chiropractor and a spa last year and they were vastly different workplace environments, though both had their positives and negatives. The chiropractor had better hours but was busier and had a totally different schedule with 30- and 15-minute massages. The spa had a set schedule of one hour massages which was easier to handle day-to-day, but I wasn't ble to spend as much time on assessments and the clinical aspect. Ours is an extremely diverse profession and that's both a blessing and a challenge.