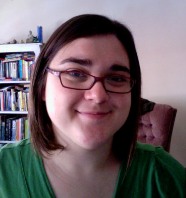 An Interview with Soma Graduate, Heather Rudin:
"Coming to Soma was a happy accident for me. I was severely underemployed and about to confront student loans from my undergrad degree that I couldn't afford. A friend of mine at the time told me she had enrolled in massage school, and before I knew it I was enrolled too--and starting in two weeks! The experience created an incredible transformation in my life. She realized massage wasn't for her, left the school, and we lost contact. I stayed at Soma and loved all of it. There's a tremendous amount of information to learn, and at times it was difficult, but extremely rewarding. As a graduate, Soma has taught me a clinical skill set that I can take to any environment and that has acted as a key to massage positions in chiropractic and rehab environments. Soma has also taught me a higher level of professionalism, and that's something that shows every time I go on an interview or introduce myself to a potential new client.
One thing I absolutely love about my job is seeing progress in my clients. It's an amazing feeling to have someone who comes in with a mobility issue, and after my work they have much more range of motion than what they came in with. It's a lot of fun, and every time they come see me they're in a better mood because they're seeing and feeling the results of the work we're doing together.
Something I'm learning as a therapist is that a large portion of the public still doesn't understand what it is we do, the effects, and how massage can be used to treat issues. There's still a lot of misinformation out there, and it's my job as a massage therapist to educate people and help them see that there's a lot of valuable change that can be created through massage. In a career like this, we are our own advocates, and it's important that we challenge ourselves to stay informed, keep researching and keep telling people about what it is we do and why it's important."