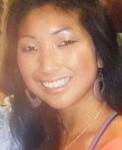 How has Soma helped your career?
Soma has helped my career in many ways, starting with confidence. Before actually starting school, hearing things like "Going to Soma will make you stand out to employers" or "People will see Soma on your resume and already know that you are a step ahead of most therapists" was a bit intimidating. But now that I have been through it all, it is so true. I am able to not only provide a thorough, therapeutic massage, but I can educate my client as to why I'm doing what I'm doing. Client education is very important!
What have you enjoyed about your career?
I have loved a lot of things about my career so far; I get to work with a TEAM of amazing therapists who are always willing to teach me something, answer a question or listen to something I have to say. It is so gratifying to know that patients are requesting me as their therapist, referring friends and family to me, and keep coming back for more. I just love going to work every day, and not many people can say that!
What challenges did you have to overcome during your career?
Some challenges I have had to overcome include trying not to get too frustrated when my patients don't seem to improving how I'd like them to be. Working with 7-8 other therapists, I don't always see the same people, so treatments can be quite different from one another. With that, I just do what I know to the best of my ability and that is all I can do. Also, working in such a fast paced clinic, there are a lot of times that I feel like I don't have enough time to get through the assessment process thoroughly and kind of fall into a rut of not asking many questions about their history. However, these are things I am constantly working on in order to be a better therapist.