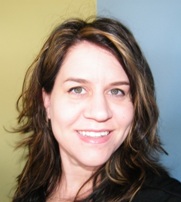 "I like massage therapy because I continue to learn. In this profession, there are limitless opportunities to further your education."
Brief Bio:
After years working in the Dental Hygiene profession, Kierah was anxious to launch a career in massage therapy. After graduating from Soma, she started her business endeavor as a massage therapist renting space at a Yoga/Pilates studio. Shortly after its closing, Kierah was approached by the owner of The Massage Therapy Center. She quickly resumed her practice at that location in November of 2010 and loves being her own boss.
Kierah's business is called Body Smiles Massage Therapy. She has not looked back since graduating from Soma and continues looking forward to a bright future touching the lives of every person she comes into contact with.
In Her Words:
"My motto: Listen to your client's needs, see their pain, and feel their issues and you will ultimately touch their lives. My education at Soma has given me the freedom to be my own boss which is the reason I chose Soma in the first place. It was important to me that Soma was a clinically based program so I could properly develop treatment plans specific to my client's needs."
Career Obstacles:
"I am still trying to overcome obstacles. Setting up my own practice has made it necessary for me to learn how to market myself in order to be noticed by the community."
Kierah's website: www.bodysmilesmt.com.