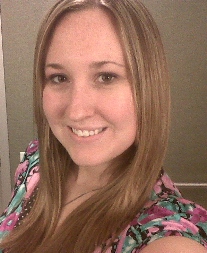 How has Soma helped your career?
Soma helped me finally pursue something I've waited entirely too long to do. I really liked the fact that there was always someone there to answer any questions I had. I feel confident in the education I received from Soma and absolutely loved the clinical aspect of the program. I think that in itself makes me stand out from other massage therapists.
What have you enjoyed about your career?
For me, the greatest feeling in the world is knowing that I can positively impact someone's life with just the touch of my hands. I have the ability to take someone away from the world for a while, yet I also have the ability to relieve the pain they are experiencing physically. I feel like I've done a good job when I see clients over and over again. I also enjoy the flexibility that comes with being a massage therapist. I create my own hours. And the best thing is I don't have to answer to a boss…because I'm my own boss!
What challenges did you have to overcome during your career?
I was entirely too comfortable in my retail position that would never get me anywhere in life. Stepping out of my comfort zone and doing something completely unknown to me was probably the biggest hurdle I faced. Massage was just a thought in the back of my mind; I never thought I'd actually be doing something I'm passionate about and making a living off of it.