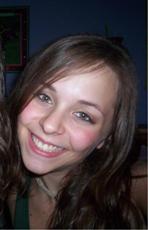 Lindsay has been working at one of the higher profile spas in Illinois for the last few years and has thrived there. She recently became the second most requested therapist at her location.
I asked Lindsay about what she thought Soma had done to help her career and she said, "Soma put me way above standards as a clinical massage therapist. The industry I work in is more focused on just the relaxing aspect of a massage, but I can show my clients just how important massage really is for the body. It is more than just "relaxing", it is improving the performance of a body through every day life. Pains that people thought they would have to suffer through, whether it be a little back ache or an injury that's been prolonged due to fascial adhesions or whatever the case may be, we as massage therapists- especially with the clinical knowledge gained through the Soma Institute- have the chance to truly make a huge difference in someone's life by helping relieve pain.
Just in the 2 years I've been practicing in this field, I have realized that the knowledge I have of massage and the understanding of pathologies has set me apart from the other massage therapists. I can't thank Soma enough, in a career where the competition is growing every day, for giving me the education to go above and beyond and the ability to help people more than they expected.
We then went over the aspects of her career that she enjoyed most and Lindsay had the following to say, "I went into this career thinking how wonderful would it be to have a job where everyone leaves happy. And in days like these where people are working harder than ever and stressed out, to be able to take that stress out of someone after a bad day is very rewarding. Every day I work I am reminded by my clients what a difference I make in their lives. I am a truly caring individual and I really couldn't picture myself doing anything else. I had a client that was seeing me once a week for one month. When she first came to me, she had recently had a defibrillator put in her chest under the left clavicle. Her shoulder was almost immobile due to guarding the area and the muscles around the scapula had become a bundle of solid adhesions. By the end of the month, her shoulder was functioning as normal thanks to everything I had learned in Soma. She hugged me and through tears said she really didn't know where she would be if she never met me as a massage therapist and I had truly helped her through a tough time in her life. It's a career that gives you a chance to meet people, help people, and the field has endless possibilities. I soon hope to use my knowledge and abilities in a medical setting so I can use my full potential."
We then covered some of the obstacles that she had to overcome and she told me, "I work in a high class salon and day spa. The name is very well known in and around my area. The obstacles are a little different than if I were working with a chiropractor or in a hospital. I feel that things I know about massage are still a little foreign at my location. The thought that carpel tunnel or tendonitis or any muscular pathology really being able to be helped is a little hard to make people believe sometimes. Educating the clientele on clinical massage therapy vs. just a regular massage (also known as a Swedish massage) can be a little hard when working in this business. Clinical massage therapy has so many more benefits although it may involve a little pain to get the pain out for good. When someone can't open their mind to understand this, it makes giving a good deep tissue nearly impossible. All I can do is try to educate the client step by step exactly what I am doing and why, and most of the time it works!"