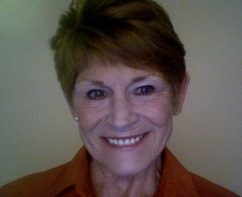 "Soma has given me the credibility of being from Chicago's most successful school for clinical massage therapy."
Brief Bio:
A former dancer, Maureen was working in the fitness industry teaching Aerobics and Aquacise and had a private practice in the suburbs long before state licensing was introduced in Illinois. She could have been licensed using the Grandfather clause offered but wanted a more solid education and Soma was her hands-down choice. Finishing the core program in 2007, Maureen joined the Master Program in 2010.
She recently opened Applause Massage in the Fine Arts Building on S. Michigan Avenue and enjoys a clientele that includes musicians, dancers, actors, painters and all others associated with Chicago's rich performance culture.
In Her Words:
"Getting the Master Clinical Massage Therapy Diploma increased my work that much more. Soma is known in the industry as having the best instructors who offer a combination of caring with technical skills. The ongoing support of career guidance, auditing classes, and clinic privileges is outstanding.
I love the work as an art and science that I co-mingle with each client's clinical challenge, occupation and body structure. I like to work with my clients comprehensively and that's why I chose to work with musicians, dancers and performers who need to operate their bodies above and beyond what's considered 'normal'."
Career Obstacles:
"My biggest obstacle is the paperwork involved because I am abstract-random. When I can afford to, I'll hire someone to transcribe my voice notes."