Veterans Educational Benefits
The State of Illinois Department of Veterans' Affairs has granted a Certificate of Approval to The Soma Institute for its Clinical Massage Therapy Diploma Program.
Soma's Financial Aid Office assists Veterans to apply for their educational benefits on-line. The official U.S. Department of Veterans Affairs (VA) website https://www.va.gov/education/apply-for-education-benefits/application/1990/introduction enables service members, veterans and their beneficiaries to apply for educational benefits using the Internet. When Veterans use this site to complete and send in an application for Educational Benefits, their application will be sent directly to the VA office with jurisdiction over that application. Soma's Financial Aid Office also certifies the Veteran's enrollment at the Soma Institute electronically using Enrollment Manager, a web based program developed by the Department of Veteran Affairs to streamline the certification process. By utilizing both the electronic application process together with the electronic certification process, the VA are able to expedite the Veteran's application for Educational Benefits.
Financing Plans for Veterans: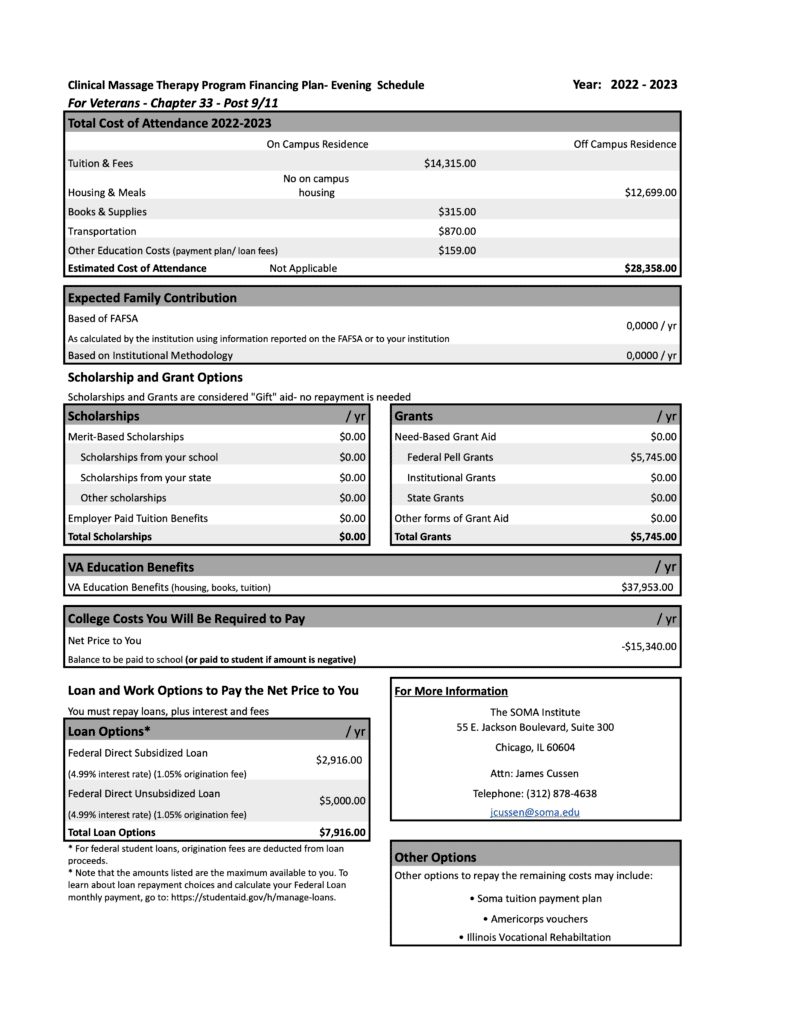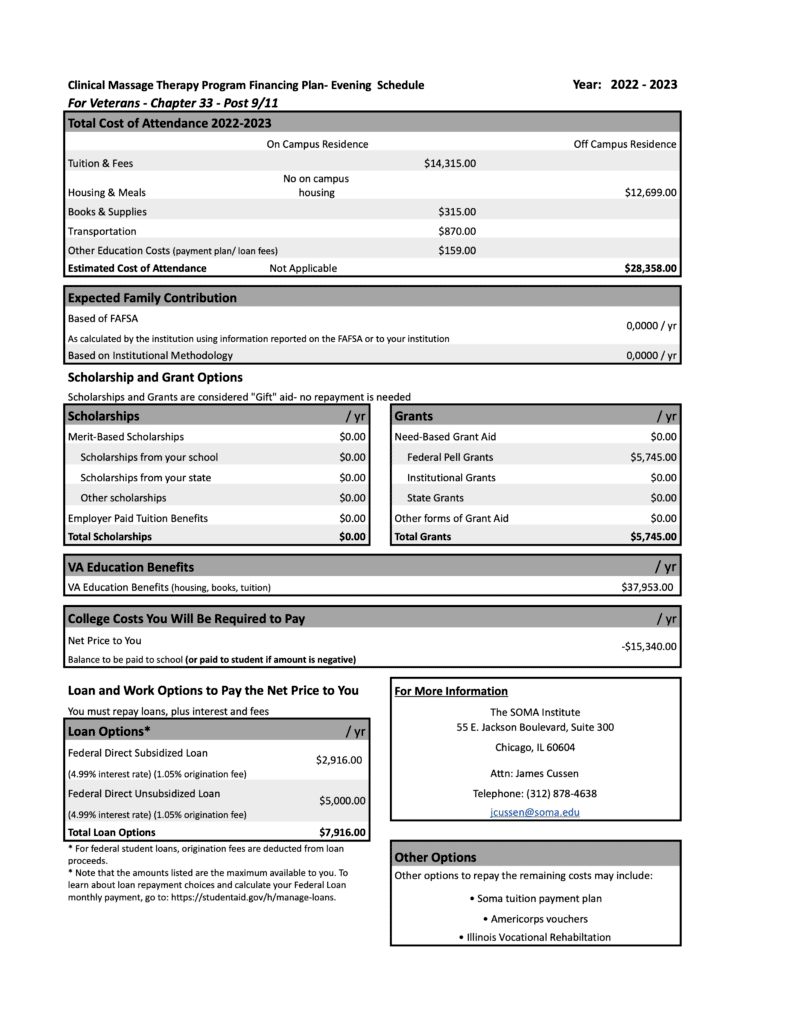 To learn more about available veterans benefits, please contact:
Jim Cussen at financialaid@soma.edu or call 312-878-4638.