The Soma Institute's Campus
The Soma Institute's campus is conveniently located in the heart of Chicago, Illinois, with convenient access to transportation, many of the city's best parks and the Monroe Harbor waterfront. 
 It boasts a dynamic and modern campus that provides a comfortable and inspiring learning environment for students pursuing massage therapy.
Situated in the center of the city's bustling downtown academic district, the Soma Institute is easily accessible and surrounded by endless opportunities for students to experience everything the Windy City has to offer.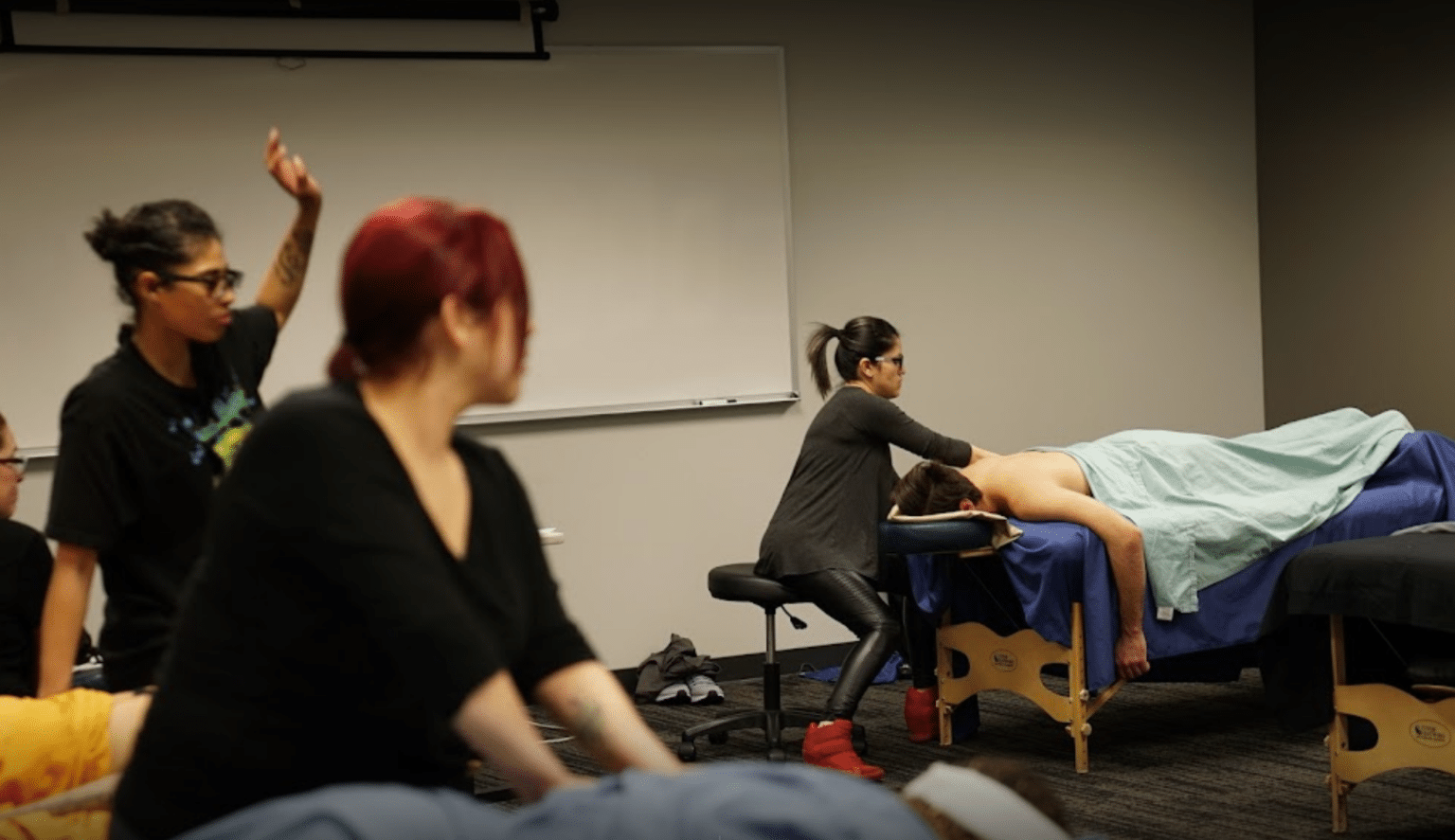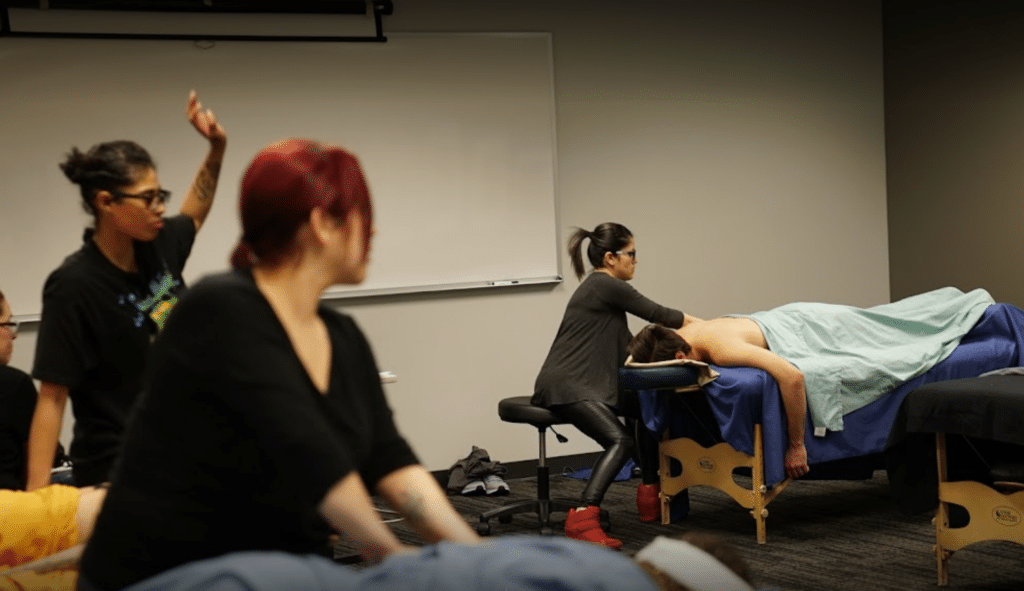 Chicago Massage Therapy School
Our campus is a state-of-the-art facility carefully designed to cater to the needs of its students. We pride ourselves in having a well-lit, spacious, and welcoming atmosphere, fostering a sense of collaboration among students and faculty members. Spend some time in one of our classrooms and you'll forget you're in the middle of one of America's biggest bustling cities!
At The Soma Institute, we are committed to providing our students with the highest education needed to excel in this rewarding and in-demand massage therapy profession. The campus space is well-equipped, allowing students to get hands-on experience by training and practicing in the school's clinic with the guidance of a faculty member.
Located on the banks of Lake Michigan, Chicago offers endless opportunities for aspiring massage therapists. With its diverse population and vibrant community, the city provides a rich ground for networking and professional growth.
It is known for its diverse culture, thriving arts scene, and world-class healthcare facilities, making it an ideal place for massage therapists to gain invaluable experience and connect with industry professionals.
Transportation to and from the institute is convenient because it is well-connected to Chicago's public transportation system. The institute is close to attractions like Grant Park, Buckingham Fountain, and Millenium Park. The campus's proximity to Chicago's vibrant cultural scene offers students a wealth of opportunities to enhance their educational experience.
Schedule a Virtual Tour at our Massage Therapy School in Chicago, IL
The Soma Institute massage therapy school in Chicago, IL, is designed to provide students and families with the best academic experience. Contact us online to Schedule a virtual tour today to learn more.